【来享受明星品牌!】韩国最近它很红!KOREA原装DR.WONDER——超級素食蔬菜深层洁肤乳—深层清洁毛孔+卸妆+排毒+皮肤喝青汁一样补充营养
---
【REMIND 】【温馨提醒】
顾客可以SMS/WHATSUP下单:016-7272802
外国顾客可以EMAIL下单:beaunic@live.com
---
很厉害的产品,涂抹脸部,发泡直接溶解脸部毛孔油脂化妆残留,
直接去角质卸妆还补充蔬菜VITAMIN!
---
新品——Super _Vegitoks Cleansing 韩国四合一蔬菜洁脸乳 300ml(绿茶清香味)
【PRODUCT DETAILS】【商品宝贝详情】:
💕大忙人和懶人專用💕大家可以看影片 ! 比一般洗臉的速度更快唷! ~驚艷神奇商品之一
這是💚卸妝💚洗臉💚排毒💚补充营养 的潔膚商品❤️ 每天用就像給皮肤喝一杯青汁一樣!
---
【SIZE】【规格】:300ML
---
【INGREDIENTS】【主要功效】:
Original Imported 。Product 100% authentic
✅Cleansing潔面
✅Brightening提亮
✅Detox能排毒
✅Hydrating保湿
✅Removing Makeup卸妝
✅產品非常溫和,敏感肤质、男女都可使用 洗完之后感觉脸部变得很透亮,
✅它可以把毛孔里的污垢都一一清理干净。黑头粉刺不容易堆积,
在洗脸同时就顺便做了排毒和营养的補给,自然就可以减少痘痘的形成✅
---
【HOW TO USE】【有效用法】:
1️⃣抹上去之後會變成泡泡 ( 開始溶解你臉上的彩妝跟髒污)
2️⃣稍微加水洗掉後會有泡泡就變成洗面乳
3️⃣過了5秒後開始按摩( 洗的時候裡面有一點點小顆粒, 同時可以清除細微毛孔裡的髒污跟去角質喔❤️
4️⃣洗完之後就大功告成乾淨溜溜囉
---
【SPECIALIST】【特点】:
SUPER VEGITOKS 特點✨ 綠色的顏色是因為裡面滿滿的天然濃縮蔬菜
洗完之後感覺臉部變得很透亮、毛孔變小~ 皮膚變柔嫩跟極度保濕😍
在洗臉的同時就順便做了排毒跟營養的補給。
➡ 添加了15種高浓缩蔬菜成分的洗面乳,
➡ 味道是淡淡的綠茶味;
➡ 使用時只需以適量均勻塗抹在面部,等一會會產生很多濃密細緻的小泡泡,
當全面都被泡泡覆蓋時再用雙手輕輕按摩面部以作清潔,
➡ 而洗面乳裡含有小顆粒可以幫助去除角質。
➡ 產品非常溫和,洗完之後感覺臉部變得很透亮,毛孔變小。
---
【ADVICE】【店長使用感 】 :
用量也不用很多,一次大約2-4ml即可,一瓶可以用2-3個月
~人家說保養的第一步就是清潔啊!很重要很重要很重要~
~強力推薦!這款可以卸妝,一般的眼妝底妝都能夠清潔乾淨
懒人很适合~都不用搓 他自己就會溶解彩妝了😆
---
Product 100% authentic!! Bubble Deep Cleansing Makeup Remover+Nutrient
About the product :
Super Vegitoks Cleanser 300ml
Capacity: 300ml (10.17 Fl Oz)
All ingredients: purified water, glycerin, lauryl glucoside, sodium laureth sulfate, acrylate copolymer, cocamidopropyl betaine, butylene glycol, potassium cocoyl (3ppm), celery extract (6ppm), cabbage leaf extract (6ppm), cola extract (6ppm), broccoli number (6ppm), green tea extract, (2ppm), pepper leaf extract (6ppm), chicory leaf extract (6ppm), carrot juice (6ppm), tomato juice (6ppm), potato extract (6ppm) (1ppm), Lime Extract (0.7ppm), etc.
Usage:Please use appropriate amount, small bubbles will form within seconds after applying it to face.
Massage your face when all foams are form. Small particles can help to exfoliate your skin gently.
With simple facial cleansing, you can purify your skin and erase fine shadows to become self-luminous. Wash with Vegetox and circulate, cool and clear! Smooth with little shadows Experience the glitz of glory!
- facial cleanser formulated with 15 types of vegetable extracts
- enriched with moisturizing ingredients to help nourish your skin
the smell of the product is light green tea extract aroma.
---
【REAL SHOT 】【100%实拍】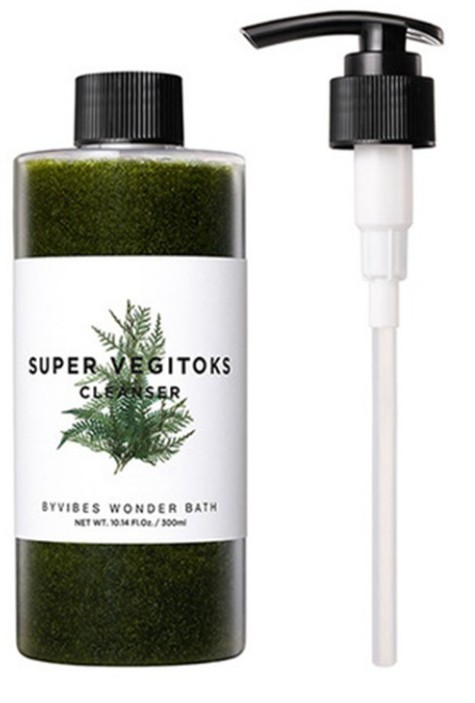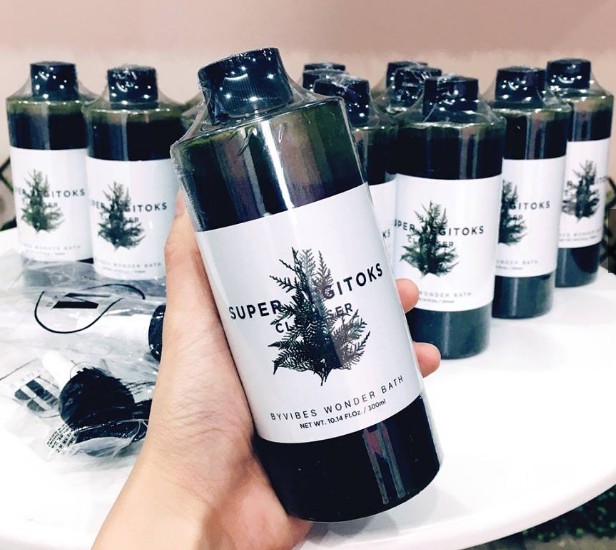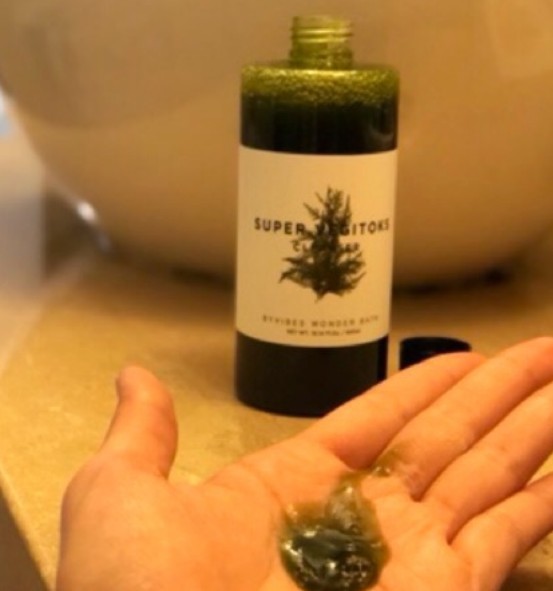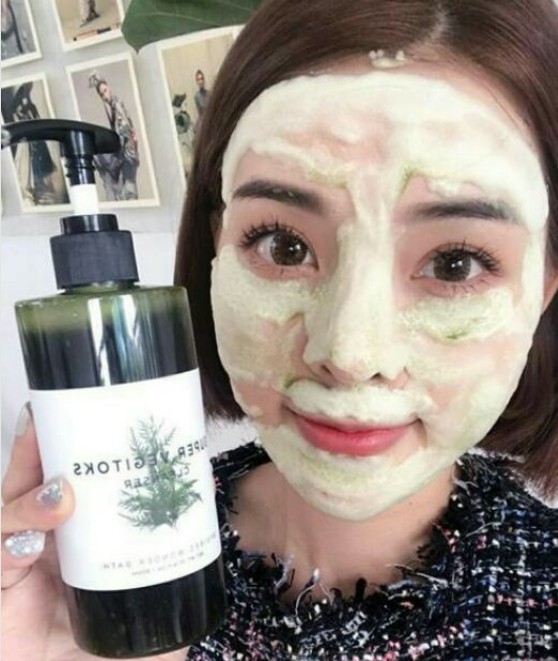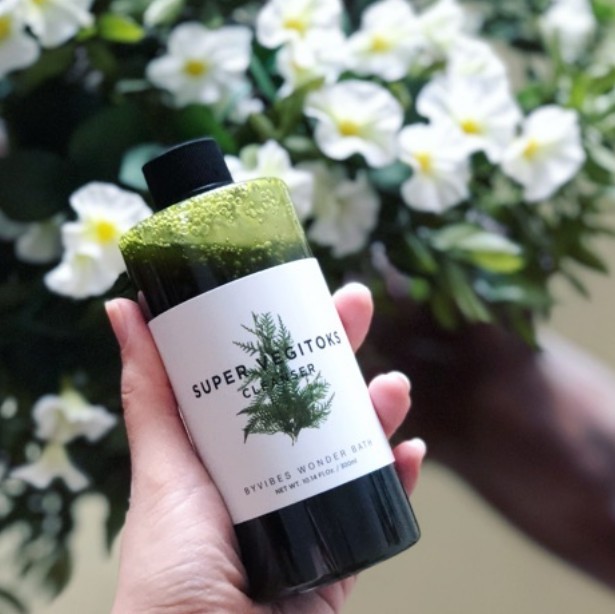 ---
【HOW TO USE 】【有效用法】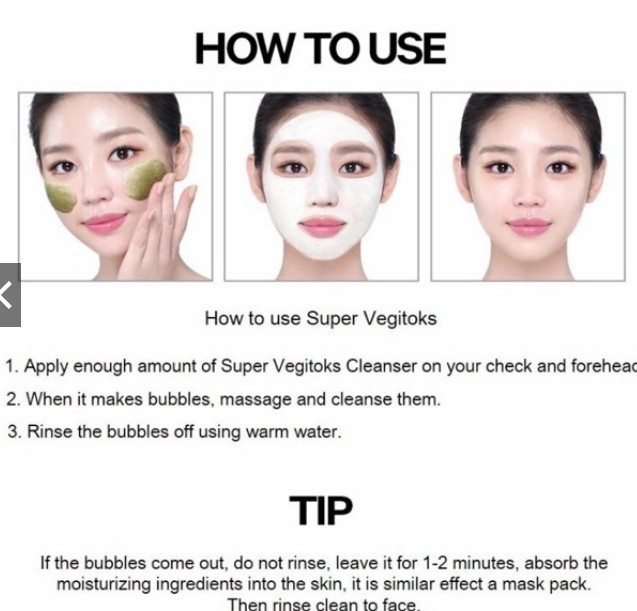 ---
【REAL EFFECT 】【100%真人效果】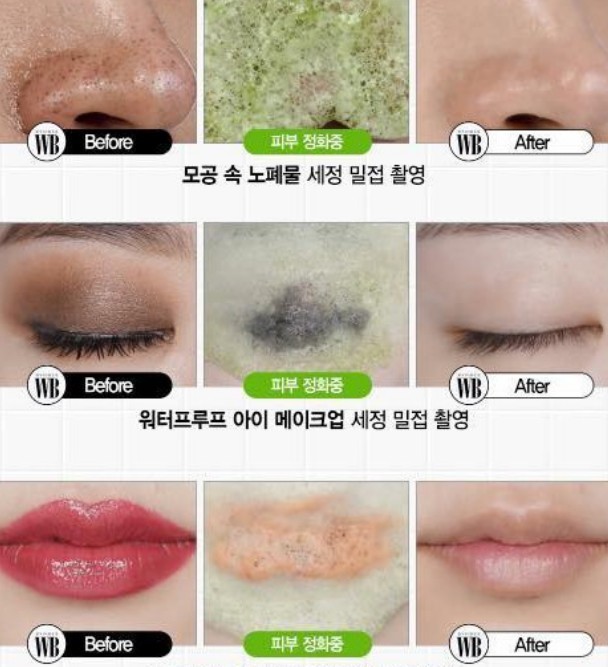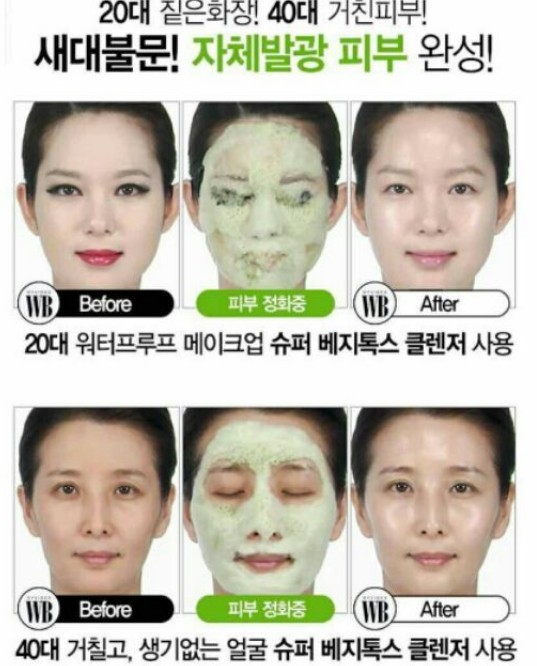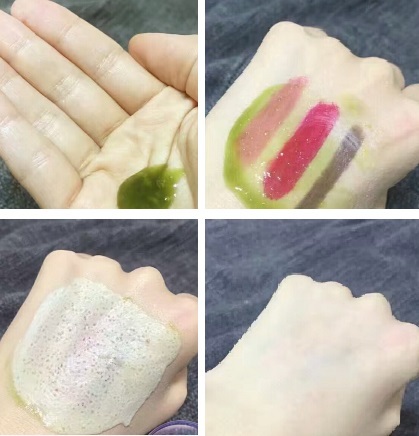 ---
【GOOD COMMAND 】【顾客好评】